Links
Here you will find LINKS to those who have supported us and other Bay Area groups we support.
Baseball is Good Business | BIGB on Facebook | BIGB Website 
This group has 3 functions: To educate area fans on the economic impact of Major League Baseball in Saint Petersburg, to create urgency in the area to support the team and to bundle a viable call to action with realistic ways for the community to support the Rays.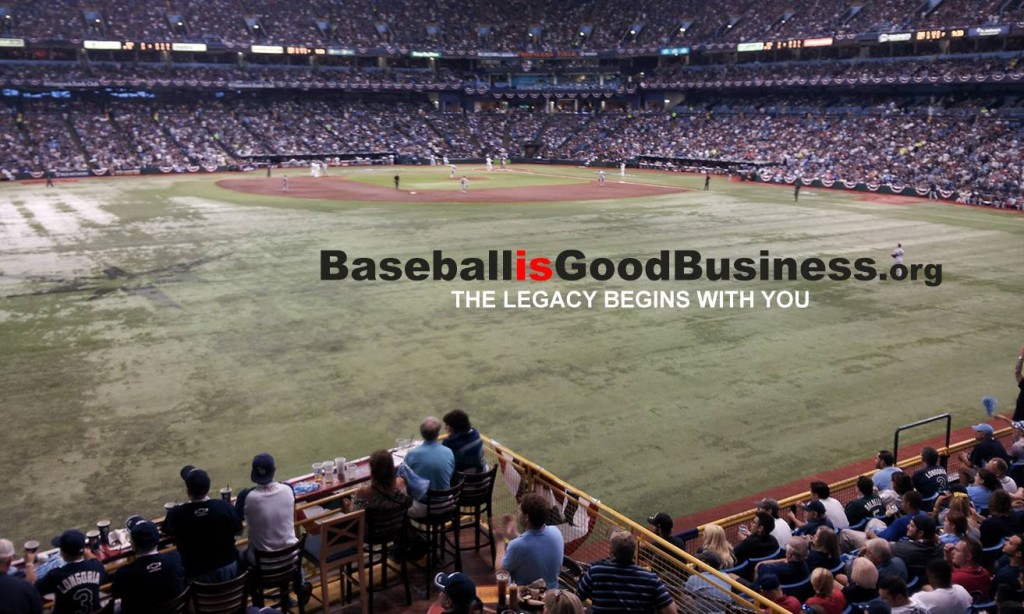 Ferg's Sports Bar | Ferg's on Facebook | Ferg's Website

Through my Top Off The Trop experience I've gotten to know and respect Mark Ferguson as a Rays fan, as a business owner and as a genuine community advocate. Mark is as humble and hard working as they come and his reach out to Top Off The Trop was sincere and true. He hosted both a pre and post game event for our group and rolled out the "red carpet" for us. His marketing "guru" and jack of all trades Zeb also offered us support on the web that frankly we couldn't have paid for.  I actually am not sure how I've written this much about Ferg's without mentioning the wings and the fact that it's the one place I can go before and after a game and FEEL like I'm at home and feel the excitement that only having a Major League franchise can bring.
Morgan Auto Group | MAG Facebook | MAG Website  
My day job is the car business. Top Off The Trop is not a vehicle for marketing my day job however and I am very careful about talking about our business. However, if you'd like to learn about our stores please do. Our dealership group has and will always be big supporters of the Tampa / St Petersburg area and we do things for numerous causes and charities. Locally we have Ford of Port Richey, BMW of Sarasota, MINI of Wesley Chapel, Toyota of Tampa Bay, Lamborghini Sarasota and Brandon Honda.
Ferman Automotive | Ferman Website | 
Some of the best people I know in the business are from Ferman Automotive. Their business has been around for about a 100 years and I am glad we don't have a lot of stores that directly compete. They have been brilliant supporters of "Top Off" and have ordered tickets by the 100′s. I am humbled by their support.