F.A.Q. – Frequently Asked Questions
Q: Who/What is #TopOffTheTrop?
A: #TopOffTheTrop isn't a person it is an idea. The idea is simple. Let's take a game that we have no business selling out and through a grass roots Social Media community effort…pack the Trop!
Let's enjoy something that for many reasons (good reasons) is tough to come by — 30,000 + screaming Rays fans in one room … at one time! On a week night!
Q: So you're talking about taking the Top off of Tropicana Field?
No not literally! Well maybe the crowd will LOL! The definition of "To Top Off" says:
Top Off (definition): To completely fill (an almost full tank) by adding more of what it already contains. 
See tank? It makes sense. Rays play at the Trop and we have a Rays Tank! Let's fill up the Trop! Add more of what it already contains: FANS!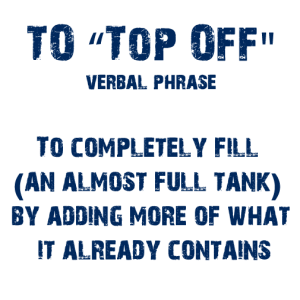 Q: Why does TOTT get such a strong group offer?
A: The Rays have produced this offer as an extension of my own season ticket holder benefits.
Q: Do I have to have a Group of 20 or more to be involved? 
A: Not necessarily. We are going to do our best this year to be flexible with smaller groups and even find ways to combine smaller groups into one larger group. Simply E-mail me for more information.
Q: Who is behind #TopOffTheTrop?
A: It doesn't really matter! This is about Tampa Bay area businesses, little leagues, bowling teams, old friends, college pals, Rays fanatics, social media leaders, local government officials and future generations UNITING for one fantastic baseball team!
BUT IF YOU MUST KNOW:
A: The dream is that of Rays fanatic and local businessperson Brett Morgan. Brett moved to Tampa in 1992 only to return to his native Virginia for school. In 2004 he came back to the Bay Area for good to assist his dad in starting a dealership group (Morgan Auto Group) and realized that he needed to put his Orioles jerseys in the dresser for good. Brett and his father Larry started with their first store in '04 and today they have 11 in Florida including Toyota of Tampa Bay and Brandon Honda. He credits his love of baseball to his parents and the fact that  his boundless energy needed some direction. Brett, a Rays season ticket holder, so loves the Rays that his biggest wish is to help give something back to the team…a surprise sellout.
Q: Is this an official Rays event? 
A: No, this is a grassroots event driven by caring Rays fans. I've shared my ideas with Rays officials and they are super supportive of this effort. They helped form a great offer out of my benefits as a season ticket holder for multiple groups on this day. Each year the Rays send season ticket holder discounted group options including suites etc. I've never needed to take them up on that…until last year. They are even more supportive this year with talk of possibly two events (one on each side of the All Star Break) and are providing us with our own custom giveaway items for those who buy tickets through "Top Off The Trop."